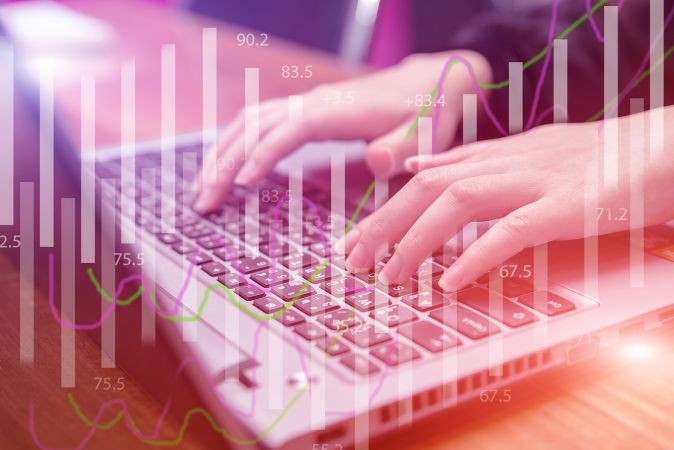 New York, N.Y. (January 3, 2018) – Quality EDGAR Solutions, a full-service SEC regulatory filing agent and financial printer, recently announced its technology division's latest development, a single source typeset-to-EDGAR HTML system. The new system, developed by Senior Software Developer Sundeep Narang, can take even the most highly stylized typeset materials and convert them to EDGAR-compliant HTML in minutes while maintaining all of the data and formatting from the original document.
"Companies want professionally designed documents that represent their brand identity for their shareholder communications and publicly filed documents," said Narang. "These highly stylized documents are not easily converted into EDGAR-compliant HTML that's required for SEC filing, which leads to companies creating these documents from separate systems. The risk in running these projects from separate systems is that it can lead to material differences between the printed and electronically filed documents. Our new single source development not only eliminates discrepancies, but does so automatically and in minutes, saving time and money."
According to David Rosenfeld, one of the owners of Quality EDGAR Solutions, in the many years since EDGAR filing was mandated, there has been a persistant, time consuming and expensive problem for companies that want their EDGAR filed documents to be an exact match to their printed material.
"Many companies create elaborate and highly styled documents to distribute to shareholders. The legacy EDGAR conversion systems in the industry were not able to create an exact mirrored match of that highly stylized material in EDGAR HTML," explained Rosenfeld. "Even the products that would convert this material did not effectively replicate the style. The HTML then required heavy cleanup of the formatting, which eliminates the value of a single source system. When we created our product, it was an absolute necessity that all of the formatting would be sustained in the EDGAR HTML conversion to maintain the integrity of the single source."
Quality EDGAR Solutions built a platform, in a very short period of time, that allows companies that spend their marketing budget on design and brand identity to keep the look and feel of their documents across all their EDGAR materials. Their system takes native Adobe files and converts them to EDGAR compliant html using its source data.
This system is a solution providing efficiency in servicing mutual funds that are responsible for a large volume of EDGAR filings across different fund series, as well as corporate issuers who care about the look and feel of the documents that are being disseminated to the public. It is currently being used in the production cycle for multi-billion dollar mutual funds.
This single source platform will be available for this year's proxy season. Proxies are often meticulously designed by firms to represent not only the brand identity but also to effectively display the proposals being voted. This single-source system will allow companies to seamlessly replicate even their most highly stylized proxy statements in EDGAR compliant HTML.
"The real differentiator in our system is that it was built in close collaboration with our graphic designers. We take graphic design and highly stylized typeset work created in the Adobe suite and convert it to perfect EDGAR HTML in minutes," said Rosenfeld. "Most of our competitors have single source systems that are built for very vanilla documents. They cannot handle a clean EDGAR conversion of complex styled material."
Quality EDGAR Solutions was founded in 2007 as a full-service SEC regulatory filing agent and financial printer. Headquartered in New York City, Quality EDGAR Solutions offers a full range of services including EDGAR filing, typesetting and design, XBRL and financial printing. The company also maintains a team of accountants and CPAs to ensure the highest level of quality control in their XBRL filings. To meet the constantly growing and changing needs of the marketplace, they added a technology division to the company in 2014 that has enabled them to continuously develop cutting-edge tools to assist clients with regulatory filings.
The constant strive for new technology has been one of the many drivers of success for Quality EDGAR Solutions. Over the last 10 years, Quality EDGAR has grown to a staff of 30 with more than 150 clients.
In addition to the latest filing system, the company has developed a number of other notable Node.js applications including an internal database system, a translation system, a document management portal for Quality EDGAR Solutions clients, and is currently working on options to effectively manage the newly adopted SEC form types N-PORT and N-CEN.
To find out more about Quality EDGAR Solutions, its latest developments, and services, visit www.QualityEDGARSolutions.com.


###
About Quality EDGAR Solutions
Quality EDGAR Solutions is a full-service SEC regulatory filing agent and financial printer whose mission is to provide clients with white glove customer service at a fair and reasonable price. Headquartered in New York City, the company maintains a technology division, as well as a team of accountants and CPAs to ensure the highest level of Quality Control in XBRL filings. Since 2007, Quality EDGAR Solutions has grown to a staff of 30 with more than 150 clients, and offers a broad range of services from EDGAR filing and proprietary software, to financial printing, and typesetting and graphic design work.