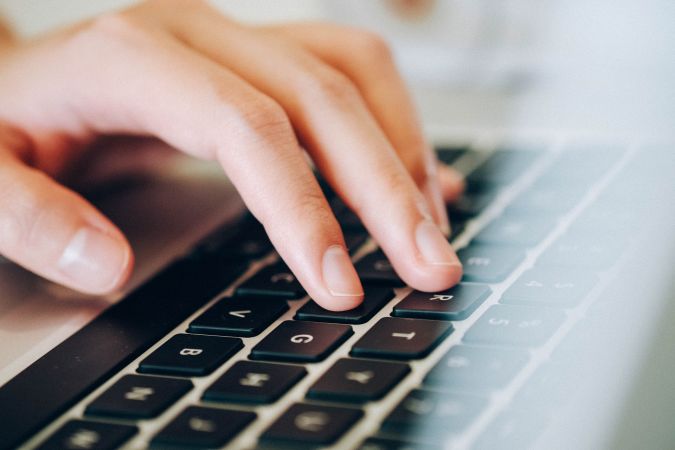 New York, N.Y. (January 3, 2018) – Quality EDGAR Solutions, a full-service SEC regulatory filing agent, recently announced its latest technology development, a platform to eliminate the back and forth edit cycles associated with transactional EDGAR filings, cutting filing time nearly in half. The new system, EDGAR Edge, was developed by Senior Software Developer Sundeep Narang and gives lawyers the freedom to edit and file their documents themselves or to work collaboratively with the in-house Quality EDGAR Solutions production team, which eliminates rounds of edits and the back-and-forth that delays timely filing. EDGAR Edge has an intuitive and user-friendly interface that lawyers who are familiar with Microsoft Word can use.
"We give lawyers access to their EDGAR HTML in an intuitive and easy to use environment that mirrors the editing functions of Word," said Sundeep Narang. "We created this system to solve the problem that lawyers face when they are up against a filing deadline and are going back and forth until all hours of the night with a printer, waiting for them to return a PDF proof. Now, edits can be made within minutes and directly to the documents."
This platform brings the inefficient and archaic way of working with an EDGAR filing agent into the next generation by eliminating many of the editing and proofing steps. These steps are eliminated by the technology created by Quality EDGAR Solutions that bridges the gap between the EDGAR software and Microsoft Word, which is the standard program among lawyers. The system works in many ways like an enhanced virtual data room allowing participants to a transaction access to documents and also giving them direct control of the EDGAR document that will be filed with the SEC.
"We have worked hard at getting ahead of the curve in the financial services reporting realm to be able to offer our clients a better, faster, and less expensive way to be compliant with their reporting," said Quality EDGAR Solutions Director of Operations, David Rosenfeld. "Sundeep has been instrumental in both the technological growth, as well as the growth of the company, over the last two years. The development of our XML filing systems, such as the N-PORT and N-CEN platform, gives our clients access to an easy to use interface on a fast and cutting-edge system."
Quality EDGAR Solutions was founded in 2007 as a full-service SEC regulatory filing agent and financial printer. Headquartered in New York City, Quality EDGAR Solutions offers a full range of services including EDGAR filing, typesetting and graphic design, XBRL and financial printing. The company also maintains a team of accountants and CPAs to ensure the highest level of quality control in their XBRL filings. To meet the constantly growing and changing needs of the marketplace, they added a technology division to the company in 2014 that has enabled them to continuously develop cutting-edge tools to assist clients with regulatory filings.
The constant strive for new technology has been one of the many drivers of success for Quality EDGAR Solutions. Over the last 10 years, Quality EDGAR has grown to a staff of 30 with more than 150 clients.
In addition to the latest filing system, Narang has developed a number of other notable Node.js applications including an internal database system, a translation system, and an interactive document management portal for Quality EDGAR Solutions' clients.
To find out more about Quality EDGAR Solutions, its latest developments and services, visit them at www.QualityEDGARSolutions.com.


###
About Quality EDGAR Solutions
Quality EDGAR Solutions is a full-service SEC regulatory filing agent and financial printer whose mission is to provide clients with white glove customer service at a fair and reasonable price. Headquartered in New York City, the company maintains a technology division, as well as a team of accountants and CPAs to ensure the highest level of Quality Control in XBRL filings. Since 2007, Quality EDGAR has grown to a staff of 30 with more than 150 clients, and offers a broad range of services from EDGAR filing and proprietary software, to financial printing and typesetting and graphic design work.